What is motivation and why is it important?
Motivation is defined as the desire and action towards goal-directed behavior. It is the process that initiates, guides, and maintains goal-oriented behaviors. It is what causes you to act, whether it is getting a glass of water to reduce thirst or reading a book to gain knowledge. Motivation involves the biological, emotional, social, and cognitive forces that activate behavior.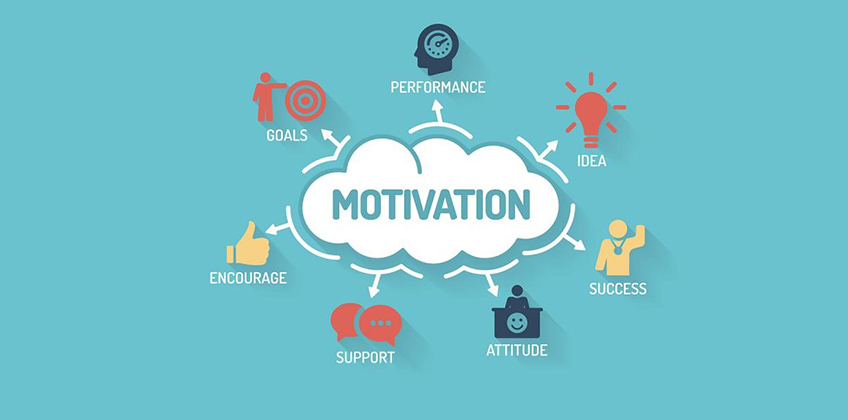 Now that we know what motivation is, let us see why it is so important.
Motivation reflects something unique about each one of us and allows us to gain valued outcomes like improved performance, enhanced well-being, personal growth, or a sense of purpose. Motivation improves work performance by bridging the gap between the ability and willingness to work.
"Motivation is a pathway to change our way of thinking, feeling, and behaving."
Motivation builds determination to achieve something, like losing weight or securing a new job, and when you succeed, you feel happy with your results. So, if you continue to motivate yourself and set and achieve new goals, you'll generally feel happier than you did before. Thus, motivation indirectly leads to happiness and success.
"Motivation also gives purpose to life. Motivation is the core to being successful. It drives passion, gives joy when goals are met, and gives us optimism in the face of failure"
Motivation is important in all areas of life, be it at personal front or social. It is a concept which drives an individual to work towards success and satisfaction..When we say, motivation is a drive, this drive can be intrinsic or extrinsic.
Let us see what is intrinsic motivation and extrinsic motivation.
Intrinsic motivation is when motivation comes from "internal" factors to meet personal needs. We do certain things because we enjoy them; not because we have to. Intrinsic means internal or inside of yourself; when you are intrinsically motivated, you enjoy an interest, a course of study or skill development solely for the fulfillment of education and having fun.
Extrinsic motivation is when motivation comes from "external" factors that are given or controlled by others. Salary or praise are good examples. This type of motivation is everywhere and frequently used within society. When you are motivated to perform, achieve, learn or do something based on a highly considered outcome, rather than for the fun, development or personal fulfillment, you are being extrinsically motivated.
But how do we know what my motivational drive is?
We at Stride Ahead, have our proprietary assessment which analyses your motivation type and the results give you few tips about why and which motivational type is essential.
Let me give you a glimpse of the same.
It's possible that you list wealth, fame, and attractiveness as your life goals more than affiliation, generativity and personal development. While there's nothing wrong with being motivated by external sources, research shows that this kind of motivation doesn't last long. According to this research, people who received external rewards like money for doing something, eventually were less interested and less likely to do it later, compared to people who did the same activity without receiving the reward.
Importantly, engagement in pursuit of external goals could undermine your learning and well-being even when you actually attain the goals. This is because psychological well-being does not depend so much on whether people attain the goals they seek as much as they depend on what people seek to attain in the first place – intrinsic or extrinsic goal content.
For all these reasons, it's best to try and inculcate intrinsic motivation habits.
Your interest, excitement, and confidence in your work is manifest both as enhanced performance, persistence and creativity. This also helps improve your self-esteem and general well-being.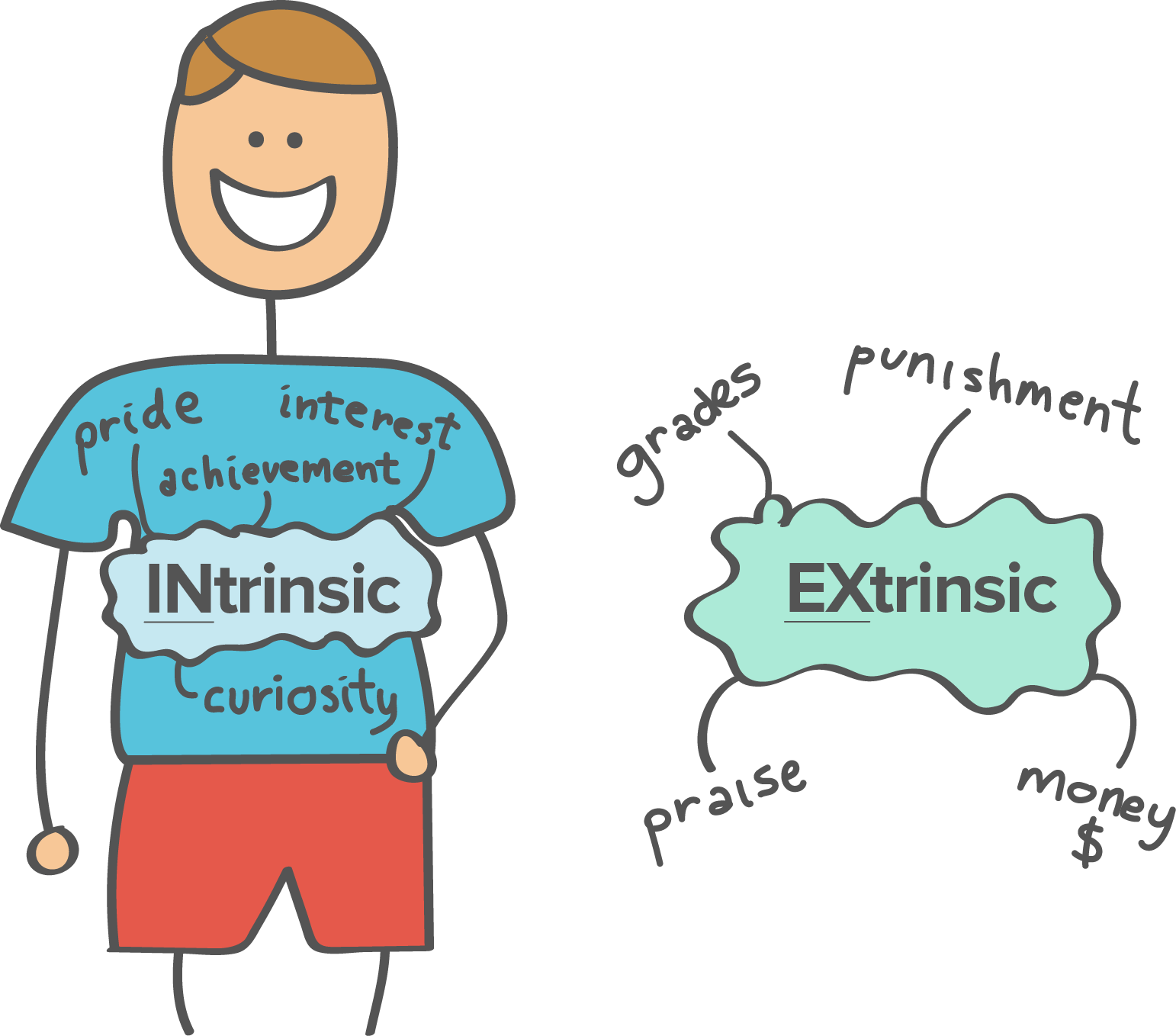 Here are few tips to improve your intrinsic motivation –
1. Think and rethink about the reward – not necessarily be a materialistic one always
2. Believe in a higher purpose – go beyond your imagination of the purpose of the task
3. Tap into a deeper purpose – go beyond the logic and rationale
4. Improves self efficacy – will help to improve your efficiency
5. Be proactive – don't wait until you feel like doing something, take initiative
6. Volunteer – being prosocial and altruistic is important
7. Self-determination – it is an important quality
8. Make an impact – make world a better place
9. Forget rewards – it should not always be a drive to complete tasks
10. Chase your passion – personal meanings help to sustain interests over time
But to determine which is your driving force and check your scores of intrinsic and extrinsic motivation, take our assessments.
Contact us here www.strideahead.in for more information to book your free call with our mentor.