You need to be a lot more than just being good in your academic and technical skills. If you don't know how to showcase your skills, your views, your mindset or yourself to the world, then you are undermining your talent! Gone are the days where just being good at your technical skills was enough. The competition has gone cut-throat nowadays and it's still rising.
Since the supply of talent is increasing day by day, there will always be a person who will have an additional skill along with those skills you already possess. This is the era of "constant learning" where you need to constantly work on yourself and your skills. If the other person is good at their technicalities, you need to be better at yours!
Your power lies in your awareness:
"You can improve and there is still a scope of improvement even if you think that you are the best!"
When we talk about communication, we don't just talk about the etiquettes, there are a variety of skills which come under the umbrella of communication. Even composing a normal email to your client, reflects your Soft skills. Be aware of your tone and clarity, it is noticed everywhere and it can take you places. These skills can't be taught in your classroom and are more crucial than you think in your recruitment process. These soft skills cannot be measured, but can be proved or tested qualitatively.
But just awareness is not sufficient. How you will develop these skills is our motive. Once you apply these skills in your life, it becomes comparatively easy for you to face the world confidently. You might land in your dream job, or the promotion which you are eagerly waiting for when you become versatile in your Presentation skills!
"Want to see how your presentation skills stack up? Test your skills simply and quickly with this link below"
Presentation skills assessment:- https://docs.google.com/forms/d/1AE-K-XGWCAtHJFzmEhBC2hfAJd5fqoFc2uL7sNyLNHM/edit
Let's see how you can develop Presentation Skills: 
Be aware of your email etiquettes 
Even if you are not confronting the person, your content speaks a LOT about your behavioural skills. Make sure you sound positive and appealing to the people. Mail your clients on time, timely feedback is one of the finest examples of email etiquettes.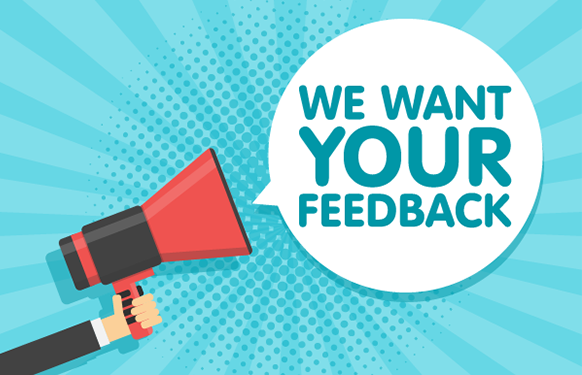 Feedback is the best way to understand your loopholes and your improvement areas in your work. Those who take feedback as an offending sign rather than a constructive one can never grow in their professional life. This shows how positive or professional you are.
This is one of the most active parts of business etiquette! Those people who just boost their skills and do not bother about what other people are putting in the picture cannot learn. Teamwork also reflects how much you are ready to learn no matter how much you are good at your skills.
Step outside of your comfort zone
You cannot grow in your comfort zone! Being in unfamiliar situations teaches you how you should confront people who are not related to you in any sense and how you should present yourself in front of them. Dealing with uncertain situations helps you become resilient. Once you get to know how to deal with it, you become adaptable to workplace changes as well.
Try to observe others, see how they do their work and present themselves. Learn from their plus points, mistakes and try to adapt and apply the best ones in your life as well. Your life is limited to learning from your own mistakes only, you have so much to learn and do in your life just by observing others!
Communication skills are not easy to develop and apply. What is trendy today might be called old fashion in the coming time! So, it's evident for you to be according to industry standards. You need to be updated regarding current demand of the skills and how you can cope with them according to the industry. It takes time to get into the intricacy of something fresh which is beneficial for your life! Try and make sure that you learn and apply these skills at the earliest possible time.
Do you want to know how you stack up in your communication skills? Is it enough to outwit your competitors and land you in the career of your dreams?

Take our Communication Skills Assessment right now and find out!
https://docs.google.com/forms/d/1PObqxZ99PGmpD78Me8rVYlWKFwv8gxYXmc-jZPifus4/edit
Looking for one such platform who can further assist you when you are at the beginning of your career? Stride Ahead is the one for you, we believe that you should not lack any of these skills which are in high demand, we nurture your aspirations to be the best version of yourself.
Not just this, we have many more assessments and curated mentorship programs just for you to get a holistic, data-driven, and proven scientific analysis of your career map, your potential for excellence, and guide your professional branding skills.
Sign up for our Booster Mentorship Plan, and we'll mentor you end-to-end on interview cracking, communicating clearly and impressively through your cover letter, communicating the right keywords through your CV and a whole lot more that will make your road to success a hundred times easier. So why wait? Join us NOW!